Down Payment Assistance Programs – How do they Work?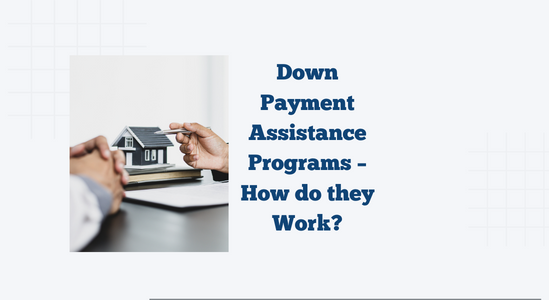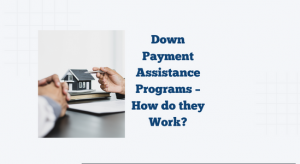 If you're considering buying a new home but don't have enough money saved for a down payment, a down payment assistance (DPA) program may help.
DPA programs help first-time homebuyers secure funds for a down payment and closing costs, so they qualify for mortgage financing and can buy a home sooner. Each program has specific requirements, so reading the fine print and understanding what's expected is important.
Here's everything you must know about down payment assistance programs.
What are Down Payment Assistance Programs?
Down payment assistance programs are local initiatives to bring more homebuyers into the area. They can be grants, loans, and tax breaks, depending on the area and the type of down payment assistance programs offered.
Down payment assistance programs help first-time homebuyers afford a home. Sometimes they cover the entire down payment and closing cost amount, and other times they supplement the amount required to put down on the home.
They're meant to help more people afford a home, especially in areas with low homeownership rates that could use help increase the area's curb appeal and area business's income.
How do they Work?
Down payment assistance programs help first-time homebuyers purchase a home. They are often available on the federal, state, and local levels, with state and local DPAs being the most common.
Depending on the type of support you receive, down payment assistance can look like any of the following:
Federal tax credits
Low-interest or no-interest loans
Cash grants
Interest rate subsidies
Some DPAs are cash grants provided at closing. Others are loans that you either must pay but have little to no interest or second loans that are forgivable after a certain number of years. DPA programs have different requirements and ways you receive them.
Types of Down Payment Assistance Programs
The type of down payment assistance program varies by location and your qualifications.
Cash Grants
Cash grants are cash provided for the down payment. Homebuyers typically don't have to pay it back, but the grant may include requirements that you must live in the home for a certain amount of time or buy a home in a specific area.
This is the most common type of down payment assistance. However, read the fine print, as some organizations make the grant a second lien on your property until you satisfy the requirements, such as living in the property for a specific amount of time.
Closing Cost Credits
Closing cost credits are cash provided at closing to reduce the cash needed to close. Like cash grants, they typically don't need to be paid back, but there may be requirements, including how long you must live in the home.
Borrowers can use closing cost credits to cover loan closing costs along with real estate taxes and insurance costs.
Low or No-Interest Loans
Low or no-interest loans offer the funds for a down payment but with the promise of repayment. There are two types of down payment assistance loans, so pay attention to the terms.
Repayment required – Loans requiring repayment may require principal and interest payments immediately or after a specific term. However, the interest rates are usually much lower than traditional loans, and some don't charge any interest. Typically, repayment is deferred until you sell the house or refinance your first mortgage. At that time, you'd repay the second mortgage.
No repayment required – Some loans are forgivable but usually require specific terms. For example, you may get DPA as a loan that's forgiven if you live in the property for five years. Each loan has different parameters, so read the fine print. You'll likely owe the loan back in full if you don't meet the requirements.
Tax Bill Credits
Some areas offer tax bill incentives to get more people to live in the area. Tax bill credits and reductions are common when there is a need to fill an area with qualified homeowners. How you receive the DPA depends. Sometimes they lower your tax bill for a set number of years, and other times they create a long-term tax plan that lowers your costs, making it more affordable to live in the area.
Who Qualifies for Down Payment Assistance?
Qualifying for down payment assistance depends on where you live and the type of assistance you're requesting.
Most programs are for first-time homebuyers. This means you've either never owned a home or haven't owned a home for the last three years.
Other programs don't focus on your homeownership status but on the areas they need to fill. For example, DPA programs may fill a specific city or neighborhood. These DPA programs also have time requirements, requiring you to live in the home for a certain number of years to get forgiveness.
How to Apply for Down Payment Assistance
To find DPA programs, you'll have to do some legwork. The U.S. Department of Housing and Urban Development has a list for federal use, and here's a more detailed list for Pennsylvania and Florida.
To apply, ensure you meet the requirements, including the type of financing you can use. For example, the CDBG Purchase Assistance Program works only with FHA loans. Therefore, you must apply for FHA financing to be eligible for the assistance program.
Final Thoughts
To determine if you need a down payment assistance program, consider getting pre-approved for a mortgage first. This helps you determine how much you'll need for a down payment and which assistance programs you should consider based on the loan you can get.
DPA programs help you overcome the down payment obstacle, but financing is the key to buying your first home. At Innovative Mortgage, we're happy to help you determine which loan program suits your needs the most to make the most of your ability to buy a home.