Are you a First Time Home Buyer in Philadelphia?
Buying your first home is a very exciting step! It is also very difficult to figure out all the programs and options available. Our loan specialists are here to guide you through every step of the loan process.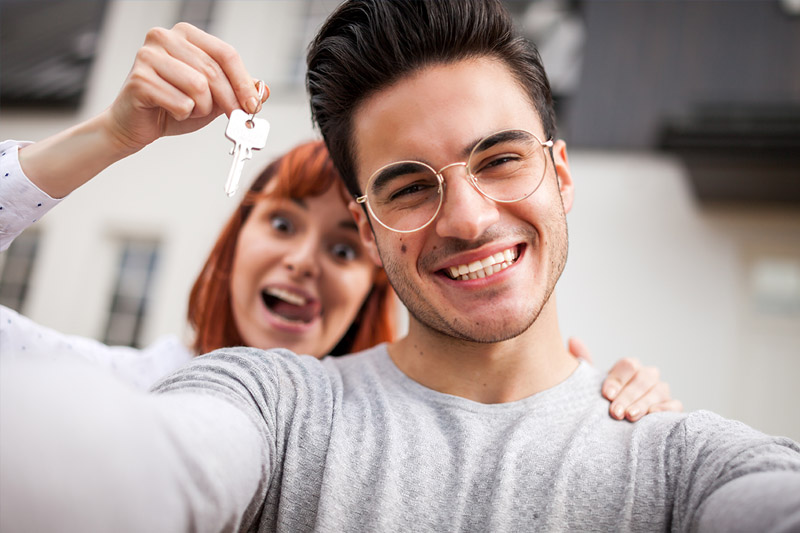 We can help you get pre-qualified for free. Our variety of loan options allow you to buy your first home with little money down and we will work to ensure the loan payments meet your unique needs.
First time home buyers have a lot of questions and our loan specialists are always available to provide personal attention. They can explain the application process, provide tips to use during your home search, and make sure that you find the perfect home for your needs and budget.
Speak with one of our experts to get started on the path to home ownership!
Popular Loan Programs for First-Time Home Buyers:
Conventional Mortgage
A conventional mortgage is a home loan that isn't guaranteed or insured by the federal government. It is typically fixed in its terms and rate. Conventional mortgages that conform to the requirements set forth by Fannie Mae and Freddie Mac typically require down payments of at least 3%. Borrowers who put at least 20% down do not have to pay for mortgage insurance.
FHA Loan (Federal Housing Administration Loan) are issued by an FHA Approved Lender, and insured by the Federal Housing Administration (FHA). It's flexible underwriting criteria allows borrowers to qualify who may not have good credit or high income and cash savings. This loan allows them to become homeowners, and is designed for low to moderate income borrowers. It requires a lower minimum down payment along with credit scores.
An amazing deal for veterans and military members. Those who qualify for this loan can purchase with no down payment and no PMI. Find out today if you qualify!
Contact Us Today to find out more about us, and what makes us stand out from the competition! Reaching us is easy:
Call us at (215) 309-1757 and speak with one of our loan experts.
At Innovative Mortgage Brokers, it's not about us, it's about you! Looking for a First Time Home Buyer mortgage? Call Now!