Paving the Path to Homeownership In Pennsylvania (PA) and Florida (FL)?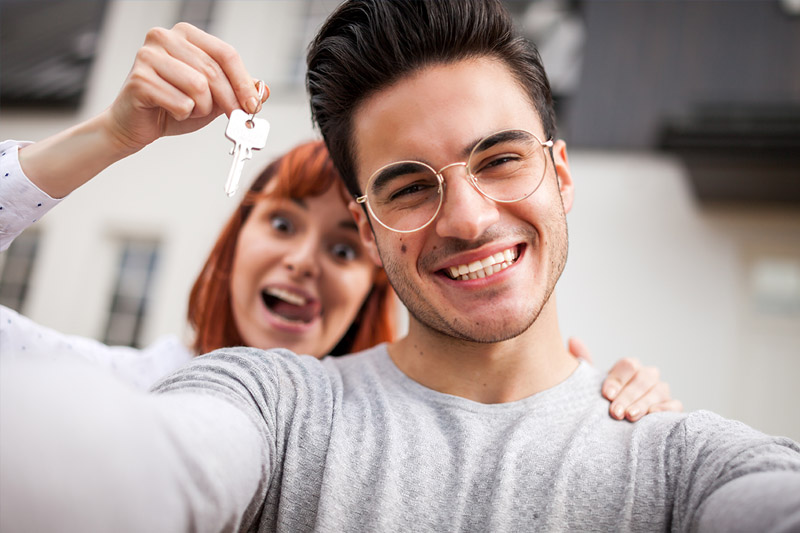 Are you a first-time homebuyer ready to turn your dream of homeownership into reality? If you're feeling overwhelmed by the home buying process, you're not alone. The journey to homeownership can be exciting yet challenging, especially when you're navigating it for the first time. But worry not – at Innovative Mortgage Brokers, we're here to guide you every step of the way.
We specialize in assisting first-time homebuyers in Pennsylvania and Florida, providing tailored advice, competitive rates, and comprehensive guidance from preapproval to closing. Our deep understanding of local markets in both states, coupled with our diverse loan options, enables us to help you secure your dream home with minimal down payment. We're committed to ensuring your loan payments align with your unique needs and financial situation.
As first-time homebuyers, you likely have many questions. That's why we prioritize personal attention, explaining the application process, offering valuable tips for your home search, and ensuring you find the perfect home that fits your needs and budget.
Why Choose Innovative Mortgage Brokers
Working with us offers several benefits:
Extensive Expertise: With over a decade of experience assisting first-time homebuyers, we have the knowledge and skills to help you secure the right loan for your needs.

Competitive Rates: We're committed to finding the most competitive loan rate for each client, regardless of their specific financial situation.

Personalized Guidance: We believe in delivering individualized attention to each client throughout the entire mortgage process, ensuring a smooth and stress-free home buying experience.
Popular Loan Programs for First-Time Home Buyers
Conventional Mortgage: This is a home loan not guaranteed or insured by the federal government. Typically fixed in terms and rate, conventional mortgages conforming to Fannie Mae and Freddie Mac requirements typically require down payments of at least 3% for first time homebuyers. Borrowers who put down at least 20% do not have to pay for mortgage insurance.
FHA Loan: These loans are issued by an FHA-approved lender and insured by the Federal Housing Administration (FHA). With flexible underwriting criteria, these loans cater to borrowers who may not have excellent credit or high income. FHA loans are designed for low-to-moderate-income borrowers.
Non-QM Loans: Non-Qualified Mortgages (Non-QM) are home loans that do not meet the Consumer Financial Protection Bureau's (CFPB) defined qualified mortgage standards. They're suited for borrowers with unique income qualifications or those who don't fit the typical borrower profile.
In conclusion, Innovative Mortgage Brokers is your trusted partner in your first-time home buying journey. With our expertise, dedication, and personalized approach, we aim to make your path to homeownership a seamless, cost efficient, and empowering experience.
Ready to take the plunge into homeownership? Contact us today to get started! Call us at (215) 309-1757