"Innovative Mortgage Brokers: Your Path to a Faster, Easier, and More Affordable Home Financing Solutions."
Established in Philadelphia, Serving Your Mortgage Needs in Both Pennsylvania and Florida Markets.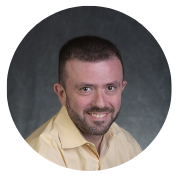 Revolutionizing Your Mortgage Experience: At Innovative Mortgage Brokers, we combine expertise with cutting-edge technology to deliver personalized, competitive loan solutions Faster, Easier, and Cheaper. Our superior service, transparent communication, swift processing, and competitive rates ensure a seamless and stress-free mortgage journey. We take pride in our ability to understand and meet the unique needs of our clients, ensuring they secure the most competitive loan options.
With over a decade of industry experience, we at Innovative Mortgage Brokers are transforming the mortgage landscape in Pennsylvania and Florida. Our team comprises of seasoned financial professionals who stay abreast of the latest loan products and industry updates. Our commitment to understanding our customers' unique needs and circumstances drives us to provide innovative solutions backed by state-of-the-art technology. We act as a liaison for our clients, guiding them through the complex mortgage process, and ensuring they secure the best possible loan options suited to their requirements.
Established in Philadelphia, Innovative Mortgage Brokers provides a comprehensive suite of loan services across Pennsylvania (PA) and Florida (FL) housing markets. From mortgage preapproval to first-time home buyer programs, low down payment purchase options, and investment property loans, we cater to a diverse array of mortgage needs.
Our commitment to efficiency and transparency is evident in every interaction. We guide our clients through each step of the mortgage process, ensuring they feel informed and confident in their decisions. We leverage our industry expertise and state-of-the-art technology to deliver swift and smooth transactions, making the path to homeownership less daunting.
What sets us apart is our unwavering dedication to exceptional customer service. We understand that securing a mortgage is a significant decision, and we are here to make that process as effortless as possible. By choosing Innovative Mortgage Brokers, you are choosing a partner committed to helping you secure the most favorable terms and rates on your mortgage.
At the helm of Innovative Mortgage Brokers is Yury Shraybman, a financial executive with more than 20 years of business and financial experience. Yury's journey began in sales, where he quickly discovered his passion for finance within the mortgage industry. His first venture was a mortgage company he helped to establish in 2002, which he expanded from a start-up to a multi-state firm.
Following the completion of his Master's degree from Temple University's accelerated EMBA degree program, Yury ascended to the role of a top financial executive for a pharmaceutical company. He oversaw the growth of numerous organizations throughout his career, demonstrating his prowess in financial leadership. However, his desire to make a difference in the mortgage sector led him back to it, resulting in the inception of Innovative Mortgage Brokers.
Driven by his unwavering stand against unfair lending practices, Yury recognized the need to specialize in handling challenging loan situations often overlooked by many banks. He understood that by investing the necessary time to comprehend a borrower's financial history, collaborating closely with lenders, and adopting a personalized approach to loan options, he could devise solutions for even the most complex problems.
In the world of mortgages, competitive rates can be a game-changer, and at Innovative Mortgage Brokers, we are committed to providing just that. We leverage our strong relationships with multiple lenders and our deep understanding of the market dynamics to negotiate competitive rates and low fees for our clients. This focus on delivering value at every step of the mortgage process is part of our promise to make home ownership accessible and affordable. By choosing us, you're not just getting a loan; you're getting a partner dedicated to ensuring you get a great deal.
At Innovative Mortgage Brokers, we don't just facilitate your mortgage journey, we redefine it.
NMLS# 12271
We are here to answer any questions you might have about our products and services. Feel free to contact us by phone 215-309-1757 or by Email Info@InnovativeMTGBrokers.com

Frequently Asked Questions
What exactly does a mortgage broker do?
A mortgage broker works with various lenders to give borrowers options when securing a home loan. You complete one loan application, and the broker uses it to find you the most competitive loan that fits your qualifying factors.
Mortgage brokers work between you and the lender, handling all paperwork and communication, and helping you through the loan process from beginning to end. It's a great way to find the most competitive rates and terms with little legwork. Mortgage brokers work on your behalf, negotiating rates and terms and helping you provide the necessary documentation to qualify for a loan.
Why do I need a mortgage broker?
Shopping for a home loan can be an intimidating prospect! With so many lenders, interest rates, and terms to choose from, it can seem like an impossible task. That's why having an experienced mortgage broker on your side can make the process a whole lot easier. A good mortgage broker will have access to numerous lending options and can help you find the right loan product that best meets your needs and budget. Moreover, they have extensive experience in deciphering the complexities of the market and understanding regulations that could come into play during the process of obtaining financing. Ultimately, having a knowledgeable broker by your side provides you with invaluable peace of mind that you're making decisions that are right for you and your financial situation.
Why choose a mortgage broker vs a bank?
When it comes to securing a mortgage, many people are faced with the choice of using either a bank or a mortgage broker. For many potential homeowners, selecting a mortgage broker is the best way to go.
Mortgage brokers have access to multiple different lenders and loan products which can make it easier for home buyers to find and secure the best financing for their needs. Additionally, mortgage brokers have the experience and knowledge necessary to advise clients on loan options that could save them money in the long run. They often provide more personalized service than banks since they are focused solely on helping homebuyers secure mortgages quickly and at competitive rates.
Overall, working with a trusted mortgage broker provides numerous advantages over going directly to a bank as they can provide more individualized service and help guide borrowers through the home financing process with greater ease than going through a large financial institution.
Why should I use Innovative Mortgage Brokers to help me get a mortgage?
At Innovative Mortgage Brokers, we are committed to providing outstanding customer service and providing you with a wide range of mortgage loan options to meet your home financing needs. Whether you are looking to refinance your home, apply for a new home mortgage, apply for a Non-QM mortgage, investment property mortgage, FHA loan, or rehab loan, we can help you through the process. We are here to help you cut through the confusion and navigate the mortgage process straight to your loan approval. Our team will ensure a smooth and seamless process from beginning to end. We take pride in our company, our availability of mortgage products, and most importantly, in building strong relationships with you.
What is a mortgage?
A mortgage is a loan financing to buy a house, and the house serves as collateral. Most people use mortgage financing initially to purchase a home. You'll make a down payment, which is your investment in the house, and the bank will lend you the remaining funds to buy the property. If you miss too many payments, the lender can start foreclosure. This means they can take possession of it and sell it.
You can also refinance your existing mortgage to get more competitive rates and terms and/or tap into your home's equity. Refinance loans have different lending requirements than purchase loans depending on your goals for the loan.
How do I get a mortgage?
Obtaining a mortgage can be an intimidating process, but it doesn't have to be overwhelming. It helps to do research and arm oneself with knowledge. To get started on the path to getting a mortgage, you should consult with a reputable mortgage broker who can explain the different options available. Depending on your credit score, other factors of your financial situation and location, different rates and options may apply. Make sure to consider all costs associated with the loan, such as interest rates, closing costs, and private mortgage insurance if necessary. Knowing these details in advance will make it easier when applying for a mortgage loan. Additionally, mortgage lenders typically require documentation as evidence of income and assets so having these items collected ahead of time can make the process smoother.
What are the benefits of a mortgage?
A mortgage is one of the most beneficial types of debt anyone can take out. It allows you to borrow money to purchase a home, which is typically one of the largest investments you can make. With a good credit score and stable income, you can get access to low-interest rates that help you save thousands of dollars in the long run. Additionally, mortgage payments usually come with tax deductions, allowing you to save even more money when filing your taxes every year. A mortgage is a great way to build equity over time as well; once the mortgage is paid off, your home will be yours without worry of having any type of outstanding balance on it.
How do I compare different mortgage options?
Comparing mortgages can be an overwhelming process, especially if you're doing it for the first time. To help navigate this important decision, focus on four key considerations: interest rates, repayment period, loan term, and fees. Research different lenders that offer mortgages and compare the rates and fees they charge. Look at the number of years required to pay off the loan and consider if you would be comfortable taking on a longer commitment in exchange for lower monthly payments. Lastly, take into account any other fees associated with each mortgage – such as the cost of closing – so you have a clear picture of which option is best for your budget. Dedicating time to researching your options will ensure you get the best deal possible when selecting a mortgage.
Should I get preapproved for a mortgage before starting to look for a house?
If you're starting to shop for a house, then obtaining pre-approval for your mortgage should be one of the first steps you take. Preapproval can not only give you an edge when it comes time to make an offer on a home, but it can also provide peace of mind knowing how much home you can afford. Mortgage pre-approval is a process in which potential buyers will provide their lender with financial documents so that they're able to review income and creditworthiness ahead of embarking on the actual loan application.
Preapprovals are even more beneficial if you plan to buy a house in a competitive real estate market, since most sellers prefer buyers who have already been preapproved for a mortgage.
How can I get a mortgage preapproval letter?
Obtaining a mortgage preapproval letter is an important step in the home buying process. It can be a daunting task because of all the steps involved, but it doesn't have to be when you work with the right mortgage broker. They will be able to work with you to analyze your income, credit score, and other factors to help you determine how much house you can afford, and the best program that fits your individual needs. They will make sure you are preapproved for a mortgage before you start looking at houses. Once your mortgage preapproval is in place, you'll know what type of mortgage loan and interest rate you qualify for so that when you're ready to make an offer on your dream home, everything is already set up. With this letter in hand, you will be ready to begin the search for your dream home with confidence!
Can you help refinance my house?
Yes, working with top mortgage lenders allows us to help you find the right mortgage options for your individual needs.
When should I refinance my mortgage?
Deciding when to refinance your mortgage can be a tricky decision. The most important question to ask yourself is whether you will be able to gain financial benefits (and how much you will gain) from making the switch. Factors such as the current interest rate you are paying, as well as expected rates in the future, need to be weighed carefully when investigating refinancing options. Other considerations include whether there are any prepayment penalties connected with your current loan, and whether you have sufficient equity in your home for the process. Refinancing may be an attractive option if it would reduce your monthly payments or shorten the length of time for repayment. However, it's essential to evaluate all potential repercussions and weigh them against potential savings before making any final decisions.
How do I choose the best mortgage for me?
Choosing the best mortgage for you can be a bit overwhelming–after all, there are so many financial options to consider. However, if you spend time researching different lenders and their rates, as well as educating yourself on the basics of mortgages and home loans, you can make an informed decision. Comparing loan terms from multiple sources is key to finding the best loan that fits your budget. Another tip is to pay close attention to any extra costs associated with a mortgage prior to signing anything; some lenders may offer low interest rates but have higher closing fees than other competitors. Ultimately, if you take your time and approach the process diligently, you should be able to find the perfect mortgage for your needs.
What is the difference between a home mortgage and home equity loan?
When it comes to financing a home purchase or doing major renovations, understanding the difference between a home mortgage and a home equity loan can make all the difference. A home mortgage is typically used to buy a primary residence, with the lender issuing the loan based on the borrower's credit worthiness and income. The loan is secured by using the purchased property as collateral. On the other hand, a home equity loan allows a homeowner to borrow against any existing equity in their real estate property. These loans usually have more flexible terms than fixed mortgages, but also involve higher interest rates; this type of loan also requires that you use your house as collateral. In either case, these two types of loans offer different advantages depending on an individual's financial situation.
What is a home equity loan?
A home equity loan is a type of loan that allows homeowners to use their home as collateral in order to borrow funds. It gives the borrower access to a larger sum of money than they would otherwise be able to get, and because the home is being used as security, the interest rate on these loans is typically lower than many other types of financing. It can also give people the flexibility to pay for larger expenses such as education costs, medical bills, or home improvements without having to worry about broken budgets. There is no one-size-fits-all when it comes to deciding if a home equity loan is right for you; therefore it is critical that one consults with a mortgage broker before making any decisions. Ultimately, understanding how this form of lending works and taking into consideration all factors associated with it can help determine if a home equity loan can fit your current financial needs.
What is a home equity line of credit?
A Home Equity Line of Credit (HELOC) is usually a second mortgage on the property. Unlike a home equity loan, HELOCs have variable interest rates that can change monthly.
With a HELOC, you apply for a specific loan limit but don't receive the funds in one lump sum if you don't want them. Instead, you only pay interest on the funds you withdraw, so most borrowers withdraw only what they need and leave the rest in the HELOC account.
HELOCs work like credit cards, allowing you to draw funds as needed and reuse them if you repay the principal. The draw period usually lasts for ten years, and then the loan goes into full repayment, where you make principal and interest payments.
What are the different types of mortgages available?
Buying a home can be an intimidating process, and figuring out the mortgage that's best for you can be even harder. With different mortgage terms, loan amounts, numbers of years to pay off the loan and interest rates, it's essential to understand all the mortgage options available to help you make the right decision. To get started, consulting a mortgage broker is highly recommended; they are knowledgeable professionals who work with banks and lenders to connect customers to the mortgage that most suits their budget and needs. Different mortgages include fixed rate loans, adjustable rate mortgages (ARMs), balloon mortgage loans, conventional loans backed by Fannie Mae and Freddie Mac, and Government-backed programs like FHA, USDA or VA offerings. Each mortgage has its advantages and disadvantages so understanding what's available is the first step towards finding your dream home.
What is a conventional loan?
Conventional loans are a popular and common loan option among homeowners. They are backed by Fannie Mae and Freddie Mac and need to at minimum follow their guidelines. Lenders often require higher than average credit scores and lower debt-to-income ratios to qualify for them.
Conventional loans have competitive interest rates and require Private Mortgage Insurance if your down payment is less than 20%. However, when you pay the mortgage balance down to 80% or less of the home's value, you can request that the lender cancel the PMI.
What is an FHA loan?
FHA loans are government-backed loans for borrowers who don't qualify for conventional financing. They require as little as 3.5% down payment, and people may qualify for an FHA loan with a credit score as low as 580.
FHA loans have more flexible underwriting guidelines. However, to make up for it, they require mortgage insurance that you pay for the life of the loan. Borrowers pay 0.85% of the outstanding principal for the life of the loan, but the premiums decrease as you pay the balance down. They also have Upfront Mortgage Insurance Premium (UFMIP) that is 1.75% of the loan amount.
Can you get a mortgage without paystubs?
Proof of income is very important in getting a mortgage approved. Typically, a lender will require pay-stubs as proof of earnings. However, many people are self-employed or do not take conventional salaries for their pay. If you don't receive traditional pay-stubs or are self-employed but can afford a mortgage payment, you might qualify for a non-QM loan. These loans aren't conventional or government backed. Instead, lenders underwrite and fund the loans based on their requirements.
You must still prove you can afford the loan; however, you may find more flexible guidelines that fit your needs if you're self-employed, live off of assets, or have another unique income situation.
Can you get a mortgage with no salary?
If you don't work, you may still qualify for a mortgage if you can prove the capacity to pay the loan. For example, if you live off of assets or receive regular disability or Social Security income, and it's enough to keep your debt-to-income ratio within the loan's guidelines, you might qualify. Lenders must have adequate proof that your income will continue for the foreseeable future to use it.
What are the four things required to qualify for a mortgage?
Each lender has different qualifying requirements; however, most lenders look for four things: credit, collateral, capital, and capacity.
Credit – This is your credit score and credit history. It should prove that you handle your finances responsibly and pay your bills on time.
Collateral – The house you purchase is the collateral. This is what lenders use if you stop making your payments. They must know beyond a reasonable doubt that the home is worth at least as much as you paid.
Capital – Your assets, such as checking, savings, and other liquid investments, are the capital or what you use to put money toward the purchase to have skin in the game.'
Capacity – Your income and employment prove to lenders that you have the capacity or ability to repay the loan.
What documentation is necessary to qualify for a mortgage?
Lenders have different requirements to qualify for a mortgage; however, the most common requirements include:
Paystubs for the last 30 days
W-2s for the last two years
Tax returns if you're self-employed covering the last two years
Bank statements for the last two months to prove your assets (this includes any investment statements, too)
Proof of employment that will continue for the foreseeable future
These are the basic guidelines, but each lender may have different requirements based on the loan program and your qualifying factors.
How great a mortgage payment can I afford?
There are multiple factors to consider, such as income and debt, but a good starting point is the 28/36 rule. This suggests that you should limit your housing expenses (including the mortgage payment, property taxes, mortgage insurance and homeowner's insurance) to 28% of your gross monthly income, and limit all of your debt payments (including the mortgage payment) to 36% of your income. It's important to remember that these are general guidelines, not hard and fast rules – it's ultimately up to the individual's borrowing strength, the lender and the program requirements.
What is the minimum credit score needed to get a mortgage?
Minimum Credit Score for a mortgage depends on the lender and the program. FHA loans for example require a score of 580+ for a minimum down payment loan, while conventional loan requirements range from 620+ The higher your score, the better chance you have of getting approved quickly and usually with lower interest rates or fees associated with the loan.
What are some common mistakes to avoid when getting a mortgage?
One of the most common mistakes when getting a mortgage is rushing the process. You should take your time to compare rates and lenders, because accepting the first offer you receive might end up costing you thousands in additional fees, or even trap you into a loan with an unnecessarily long term. Another mistake people often make is not paying attention to fees. An overly expensive fee structure can drive up the overall cost of your loan significantly. Finally, it is important to get preapproved before searching for your dream home, so that you know how much house you can comfortably afford without any surprises later on down the road. Though there are other considerations when obtaining a mortgage, being aware of these common mistakes will ensure you won't be a victim of circumstances beyond your control during such an important transaction.
What is an Accessary Dwelling Unit (ADU)?
Examples of ADUs include, (but are not limited to) a living area over a garage, a living area in a basement, a small addition to the primary dwelling, etc
The physical features of a 2-Unit property and a 1-Unit property with an accessory unit can be very similar. For example, both 2-Unit properties and a 1-Unit property with an accessory unit contain two independent units that may also have separate utilities, unique postal addresses or be rented.
Typically, 2-Unit properties are constructed at the same time and are similar in size and lay-out. By contrast, an accessory unit is usually inferior in size to the primary unit.
What is a lien?
A lien is a legal claim against a piece of property or asset that acts as security for payment until the debt has been paid off. Liens can be placed on many different kinds of assets such as cars, boats, and homes when they are used to secure a loan. When the lien is placed on an asset, the lienholder has the right to take possession of that asset if among other things the debt is not fully paid. Lienholders typically have priority over all other creditors and even with high value assets like real estate, liens must normally be satisfied before any sale can take place. Therefore, individuals considering taking out loans should always investigate thoroughly first as placing a lien on something could significantly affect their future financial planning.