The leading residential and small commercial mortgage broker in Philadelphia covering the entire state of Pennsylvania and Florida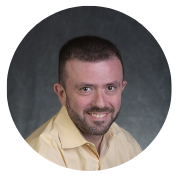 Leveraging over 20 years of experience in the field, we at Innovative Mortgage Brokers are redefining the mortgage landscape in the greater Philadelphia area. We're highly experienced financial professionals who keep up to date on latest loan products and updates. We take the time to get to know our customers and provide out-of-the-box solutions, powered by cutting-edge technology. We dive deep beyond the surface to understand each borrower's unique needs and circumstances, and liaison on their behalf to deliver the best loan for them.
Innovative Mortgage Brokers is led by Yury Shraybman, a financial and operational executive who has worked in the business for more than two decades. He started his career in sales and quickly developed his love for finance within the mortgage industry. Yury opened his first mortgage company in 2002, growing it the start-up into a multi-state firm, employing over 50 loan officers.
After obtaining his Master's degree from Temple University's accelerated degree program, Yury became a top financial executive for a pharma company, and subsequently oversaw the growth of many different organizations throughout his career. Wanting to return to the mortgage sector, Yury opened Innovative Mortgage Brokers. Dead-set against unfair lending practices, he saw a need to specialize in challenging loan situations that many banks avoided. Yury knew that by spending the necessary time to understand a borrower's financial history, working closely with lenders, and taking a customized approach to loan options, he would be able to find solutions for the difficult problems.
NMLS# 12271
We are here to answer any questions you might have about our products and services. Feel free to contact us by phone 215-309-1757 or by Email Info@InnovativeMTGBrokers.com