FHA Loan (Federal Housing Administration Loan) is issued by an FHA Approved Lender, and is insured by the Federal Housing Administration (FHA). It's flexible underwriting criteria allows borrowers to qualify who may not have good credit or high income and cash savings. This loan allows them to become homeowners, and is designed for low to moderate income borrowers. It requires a lower minimum down payment along with credit scores. At Innovative Mortgage Brokers we assist first time home buyers in Philadelphia with getting the most cost effective mortgage.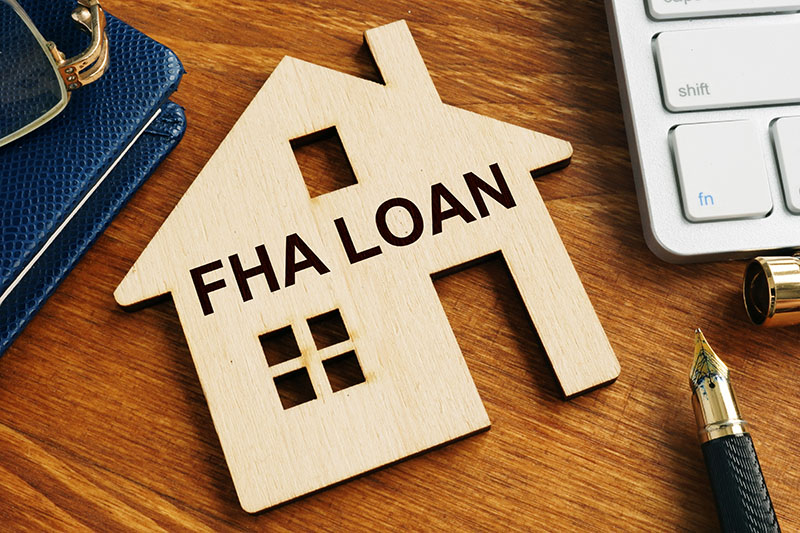 The Federal Housing Administration doesn't actually lend you the money for a mortgage. The loan comes from an FHA-approved lender, and the FHA guarantees it. Borrower pays for the guarantee through mortgage insurance premium payments to the FHA. The lender takes on less risk because the FHA will pay a claim to the lender if you default on the mortgage. Due to this insurance, credit and income requirements for an FHA Loan are more lenient
With and FHA mortgage, you can buy a home with a low down payment.  Additionally, FHA loan can provide flexible loan repayment options. Credit requirements and qualifications are less strict. It makes it simple for buying a home or refinancing an existing mortgage. Furthermore, other financial difficulties including bankruptcy may still qualify you for the loan.
In order to get the best financing option, you must shot around. A mortgage is a product. Therefore, it's price and terms can be negotiable. You should compare all the costs involved in obtaining a mortgage. You can save thousands of dollars by shopping, comparing, and negotiating. We help you by shopping your loan with several lenders in order to find you the best deal!
Credit Problems?
You should not assume that minor credit problems or difficulties in your current circumstances will limit your loan choices to only high-cost lenders. Your credit report might have negative or inaccurate information. However, there might be an explanation such as illness or temporary loss of income, be sure to tell us. We can certainly help you provide that explanation to the bank to see if an exception can be made.
If your credit problems cannot be explained, you will probably have to pay more than borrowers who have good credit histories. Don't assume that the only way to get credit is to pay a high price. You should ask how your past credit history affects the price of your loan and what you can do to improve. Our firm will negotiate the best deal for you. At Innovative Mortgage Brokers we have helped borrowers with challenging situations get approved, and we can help you too. By examining each consumer based on their individual needs, we are able to provide results. We have the relationship with lenders that work with challenging scenarios. Looking for FHA Loans in Philadelphia? We can help! Get a free quote to see the monthly savings you qualify for. We will happily help you find out more. Let us help you navigate this maze.
FHA Loan Options:
In addition to traditional first mortgages, the FHA offers several other loan programs, including:
203K improvement loan –  Intended for borrowers that wish to include the cost of repairs and renovations into the loan amount. It is one loan that allows you to borrow money for both home purchase and home improvements. This option can make a big difference if you don't have a lot of cash on hand after making a down payment.

Energy Efficient Mortgage program – Aimed at upgrades that can lower utility bills. Upgrades such as new insulation or the installation of new solar or wind energy systems can provide additional savings. The idea is that energy-efficient homes have lower operating costs, which lower bills and make more income available.
Section 245(a) loan – Designed for borrowers who expect their incomes to increase. Under the Section 245(a) program, the Graduated Payment Mortgage starts with lower initial monthly payments that gradually increase over time. You would have scheduled increases in monthly principal payments that result in shorter loan terms.
Home Equity Conversion Mortgage (HECM) – A reverse mortgage program intended on helping seniors aged 62 and older. They can convert the equity in their homes to cash while retaining title to the home. The borrower chooses how to withdraw the funds. They can either have a fixed monthly amount or a line of credit (or a combination of both).
FHA vs Conventional loans
Conventional loans are not insured by the government. They typically require a higher down payment. Whereas, FHA loans can have as little as 3.5% down. Funds must come only from approved sources, such as your savings account, money saved at home, investments you have cashed in, gift funds, etc. Additionally, Conventional mortgage also requires a higher credit score and solid income
Conventional loans usually require the borrower to carry Private Mortgage Insurance if borrowers don't provide a minimum 20% down payment. FHA mortgages on the other hand, require the payment of an Up Front Mortgage Insurance Premium and an annual Mortgage Insurance Premium (MIP).
FHA guidelines have been established to require borrowers and/or their spouse to qualify according to set debt-to-income ratios. The ratios are used to calculate whether or not the potential borrower is in a financial position that would allow them to owning a home.
The FHA loans are a good option for first-time home buyers who may not have saved enough for a large down payment. Borrowers who have suffered from bankruptcy or foreclosures may also qualify for an FHA-backed mortgage. Above all, Innovative Mortgage Brokers we help you figure out which option fits your needs. We assist our borrowers in finding the loan options for their specific situation. Our team understands that one loan does not fit all. We would like to understand your problems and take a closer look at your options. We want to provide you with the most cost effective solution
How can Innovative Mortgage Brokers help?

Helping clients that live in Pennsylvania (PA) is our specialty. We help with FHA Loans in Philadelphia, and constantly work with clients to help them make their dream a reality. Borrowers have needs, and we provide loan options. Would you like to learn more about any of these loans? Call today. The loans we provide help customers accomplish their dreams of purchasing properties, refinancing their homes, or investment properties. Therefore, let us evaluate your financial situation to help in achieving your goals. We want to help you start your journey! Current mortgage rates are still low! Find your savings today. If you are looking for a mortgage in PA, call us now. We want to help you become a homeowner. Call now.
Want more information? Apply today or Call 215-309-1757!
We have developed a system to streamline the mortgage process. As a result, we are able to close those challenging loans quickly and efficiently. First, we utilize innovative technology to increase your options quickly. Secondly, our staff of trained professionals are not only great at solving problems, but have studied up on the best ways to help you navigate the loan process. Finally, we provide our clients with different options. After reviewing your overall goals, we develop a customized plan for each client.
Looking for FHA Loans in Philadelphia? First time home buyer in Philadelphia? At Innovative Mortgage Brokers we can help you get approved for FHA Loans in Philadelphia. Call us now.
**Innovative Mortgage Brokers is not affiliated with or acting on behalf of or at the direction of FHA, VA, USDA or the Federal Government.