How Does the Mortgage Process Work?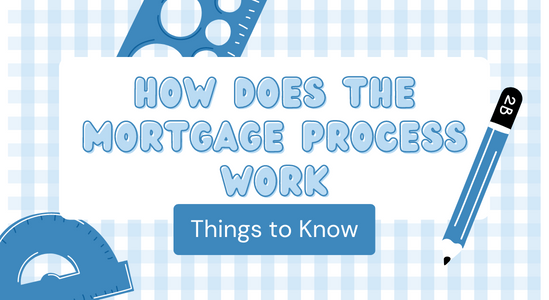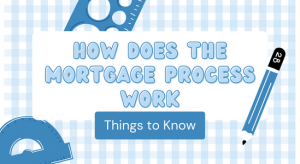 When you're thinking about buying a home, you'll most likely will need financing. Understanding how the mortgage process works and what you must do to get approved can make the home-buying process much less stressful.
Here's how the mortgage process works; from the minute you're thinking of buying a home to getting the keys in hand.
Pre-Qualification is the First Step
Consider getting pre-qualified when you're thinking about buying a home but aren't sure what you can afford or where to start.
In this informal process, you'll work with a loan officer who will estimate how much you can borrow. You'll disclose your income, assets, liabilities, and estimated credit score. Your loan officer will use this information to determine which loan program you fit into and how much your income allows you to afford.
Keep in mind the pre-qualification isn't a formal approval; it's an estimate to help you understand your options to determine if you're ready to move forward.
If you cannot qualify for the loan amount you hoped for or even the loan program, you can discuss what factors you should fix to get the desired approval. For example, you may need a larger down payment or to pay down some debt to lower your debt-to-income ratio.
Get Pre-Approved Before Looking at Homes
Getting pre-approved is the next step after getting pre-qualified and is the most important step in the process to ensure everything goes smoothly. When you get pre-approved, you complete a loan application, let the lender pull your credit, and provide your qualifying documents, such as:
Income documentation (pay stubs, W-2s, and tax returns)

Asset documentation (bank or investment statements)

Proof of employment

Any letters of explanation for gaps in employment or adverse credit events)

Any other relevant documentation required for you to qualify
A loan officer will use this information to pre-approve your loan application. If you qualify, they'll write a pre-approval letter. This letter is usually required by realtors and sellers to show them that you can finance the home. While a pre-approval isn't a guarantee of approval, it's an initial step in the right direction.
Look at Homes
After receiving your pre-approval letter, you can start looking at homes. Your pre-approval letter is usually good for 90 days or so, and as long as nothing changes, so don't delay. If you don't find a home before the letter expires, you may have to update your income, asset, and credit information.
The pre-approval letter helps you look at homes within your budget and shows sellers you have financing. It also allows you to close quickly if everything with the property meets the lender's guidelines.
Make an Offer and Submit the Contract to Underwriting
Once you find a home, make your offer. If you and the seller agree on a price and the terms, you'll sign a sales contract, which you'll submit to the underwriter.
At this point, the clock begins ticking, and you're on your way to becoming a homeowner. During this stage, staying in close contact with your loan officer is important, answering questions and providing additional documentation.
Even though you were pre-approved, the underwriter may come up with more questions during this stage. They'll also order an appraisal and title work on the property. The appraisal determines if the home has enough collateral, and the title work ensures the home is free of any liens.
Don't Change Anything During the Underwriting Phase
After you're pre-approved for a mortgage, you mustn't change anything from your credit score to your job. Lenders expect that your situation stays status quo, as that's how they determine your approval.
Lenders will pull your credit, ask for updated bank statements, and check your employment again before the closing, so it's important to keep everything the same.
Here are the top situations that could cause you to lose your approval:
Changing jobs – If you change jobs, it could delay your approval or cause you to lose it. For example, if you stay in the same industry and have similar (or higher) pay, the lender may require a 30-day history before approving you for the loan. However, if you completely change industries, it could cause you to lose your loan approval.

Large deposits – Underwriters will check your bank statements one more time to ensure you don't have any large deposits. If you do, they must source the funds to ensure you didn't take out a new loan which would affect your debt-to-income ratio and could cause you to lose your loan approval.

Damaging your credit – Making payments late, racking up credit card debt, or taking out new loans could cause your credit score to drop and you to lose your approval.
Receive the Clear to Close
With all your documentation in, the final step is to receive your clear to close. This means the underwriter approved your loan and will send your Closing Disclosure for your review.
You should receive the Closing Disclosure at least three business days before your closing date. Use this time to review the document and ensure everything is what you expected. Ask questions or bring up concerns during this time so you can get to the closing table as promised. The CD also tells you how much money you must bring to the closing to close the deal.
Close the Loan
The final step is to close your loan. In this step, you'll sign many disclosures and documents, including the note and mortgage. You'll also bring your cash to close as a cashier's check or wire.
After the money exchanges hands and documents are signed, you'll receive the keys to your new home!
Final Thoughts
The mortgage process isn't overwhelming when you understand what to expect. The key is to work with a reputable mortgage company that supports its borrowers from start to finish. The process starts with pre-approval and ends with closing. What happens between those times is most important and can help you achieve your dream of owning a home.
Securing a mortgage can be a difficult endeavor. Fortunately, there are Innovative Mortgage Brokers, and we make this process much easier by offering expert advice and assistance through every step of the loan application process for clients looking for a mortgage in PA or FL. For those who are looking to purchase a home and need a reliable, trustworthy mortgage to finance the purchase, seeking help from a reputable mortgage company may be paramount.
At Innovative Mortgage Brokers we provide invaluable insight into the market, allowing buyers to explore their options without wading through an exhaustive list of banking and lending institutions. Not only do we have access to a wide array of loan platforms, but we can also work with the buyer to find the optimal solution. If you're ready to take that next step into homeownership but feel overwhelmed by the amount of information out there about mortgages and lenders, consider calling us – we'll make sure your experience is smooth and stress-free! If you are looking for a mortgage in Pennsylvania or Florida, please think of us.